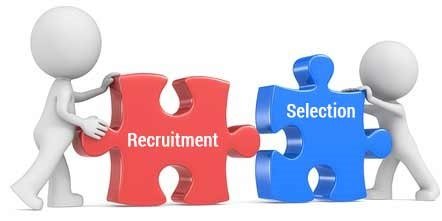 Recruitment and Selection يعني ايه
Recruitment and Selection يعني ايه
تعالوا نتكلم شوية على Function من ال HR وهى Recruitment and Selection ياترى عملية ال توظيف دى بتتبنى ازاى او ايه خطواتها الصح علشان ماتتحولش من كونك HR لمقاول انفار.
---
يالا

HR

تعالوا نتكلم شوية ونعرف ياترى عملية ال توظيف دى بتتبنى ازاى او ايه خطواتها الصح علشان ماتتحولش من كونك HR لمقاول انفار:
1- يقوم مسئول التوظيف باستلام طلب التوظيف من مدير الادارة اللى عايزة الموظف طيب ياترى ياخد الطلب ويالا هب يعمل الاعلان لااااا استنى كدة الاول يراجع الطلب دة طيب وبعدين.
2- يقوم مسئول التوظيف باستخراج بال Job description للوظيفة المطلوبة ومراجعتها لتصميم الاعلان منها خلى بالكم ان النقطة دى مهمة جدا علشان نعرف منه ال – شروط شغل الوظيفة Duties and Responsibilities – المهارات وكفاءات الخاصة بصاحب الوظيفة Skills and Competencies علشان نحطهم فى الاعلان.
3- بعد كدة نقوم بتصميم الاعلان و عرضه على مدير الادارة اللى طالب علشان يراجعوا لانه ممكن يكون فى طلب زيادة عايز يضيفه او حاجة ويالا بينا نعرض الاعلان بقى.
---
ولنا فى ال Recruitment & Selection بقية – وتقدروا تقرأوا أكتر من خلال البوست دا

 

H

R

Management

 Section
---
دمتم اتش ارجية صح